Welcome Parents, Friends and Visitors...
Thank you very much for visiting our website. We hope you will find it interesting and that you get a good idea of what a great school and community we have. We are very proud of our school. Read Mrs Smith's full message here.
School Summer Fete
12pm Saturday 18th June
This is our biggest fundraiser of the year and there is just over one month to go until the best 2016 fete ever! And we NEED YOU more than ever!
Please keep a watchful eye on SchoolComms and your children's book bags. We will be asking for sweeties, bottles for the bottle tombola, and whilst you are clearing out your cupboards at half term, the very popular Trash or Treasure stall will be making an appearance – so remember your trash can be someone else's treasure!
The fete will also have craft classes to enter again this year themed with both the Olympics and Royalty – Cupcake or cake Olympic theme, Royal fruit or vegepal, colouring in competition and Olympic junk model.
Cake makers, there will be free eggs available the week before the fete for you to turn into delicious cakes and buns for sale at the Café.
Please also get in touch with a PTA member or leave us a note in the school office – we really need as many helpers on the day as possible, especially Dads for BBQs, the bar and putting the tents up and down. Thank you all!
Road to Rio!!
This summer term our school topic is Road to Rio! Learn about the mascots for this year's Olympics here.

Assessment and Expectations
Following the introduction of the new National Curriculum, it is now for schools to decide how to assess pupils' progress.
The use of 'level' descriptors has been removed and with the focus of raising the achievement of every pupil, Barnabas Oley School governors, headteacher and teachers have chosen to measure pupil attainment and progress using a new seven step scale. Please see our Assessment and Expectations page for further details. Our Assessment booklet for parents can also be viewed here.
Parent Questionnaire 2016
Thank you to all the parents that responded to our questionnaire. We value your thoughts and opinions on our school and your responses help us to shape policy and practice.
The 2016 survey is now closed. Please click here to view the results.
Latest School, PTA Events
Half-Term

30

May

2016

PTA Meeting

01

Jun

2016

8:00 pm - 9:00 pm @ TBC

House Party

08

Jun

2016

Queen's 90th Birthday Party

10

Jun

2016

Watoto Choir visit

10

Jun

2016

Fathers' Day Shop

15

Jun

2016

Fathers' Day Lunch (1)

17

Jun

2016

12:00 pm - 1:00 pm

School Summer Fete

18

Jun

2016

Fathers' Day Lunch (2)

20

Jun

2016

12:00 pm - 1:00 pm

New Parents Evening

20

Jun

2016

7:00 pm - 8:00 pm
Our Vision and Values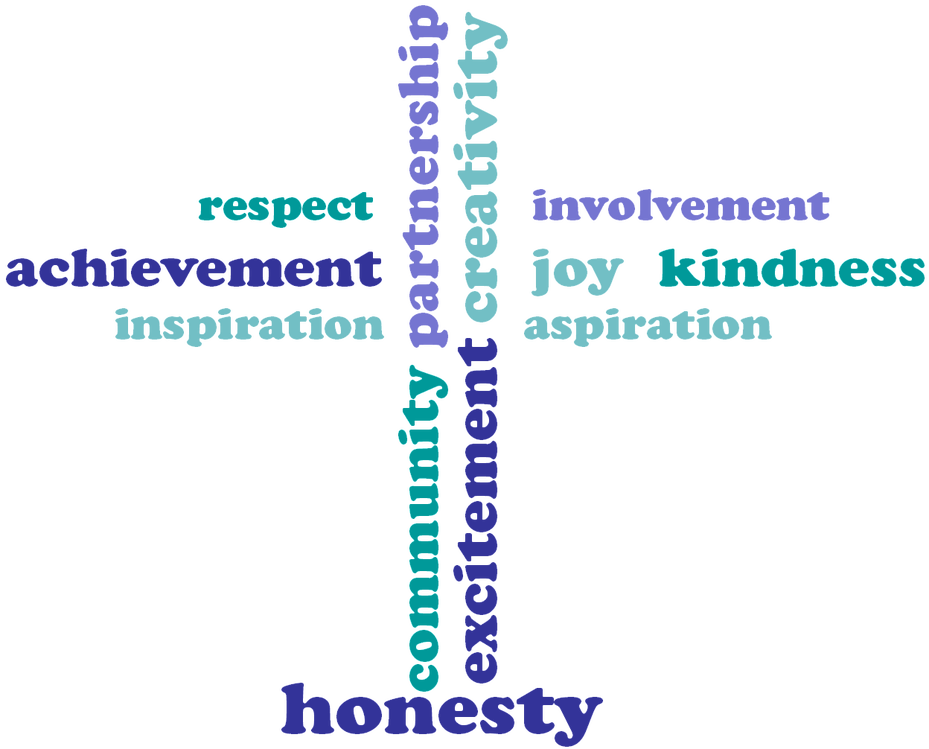 Don't forget to view our
Special Events Photo Gallery!