Football Club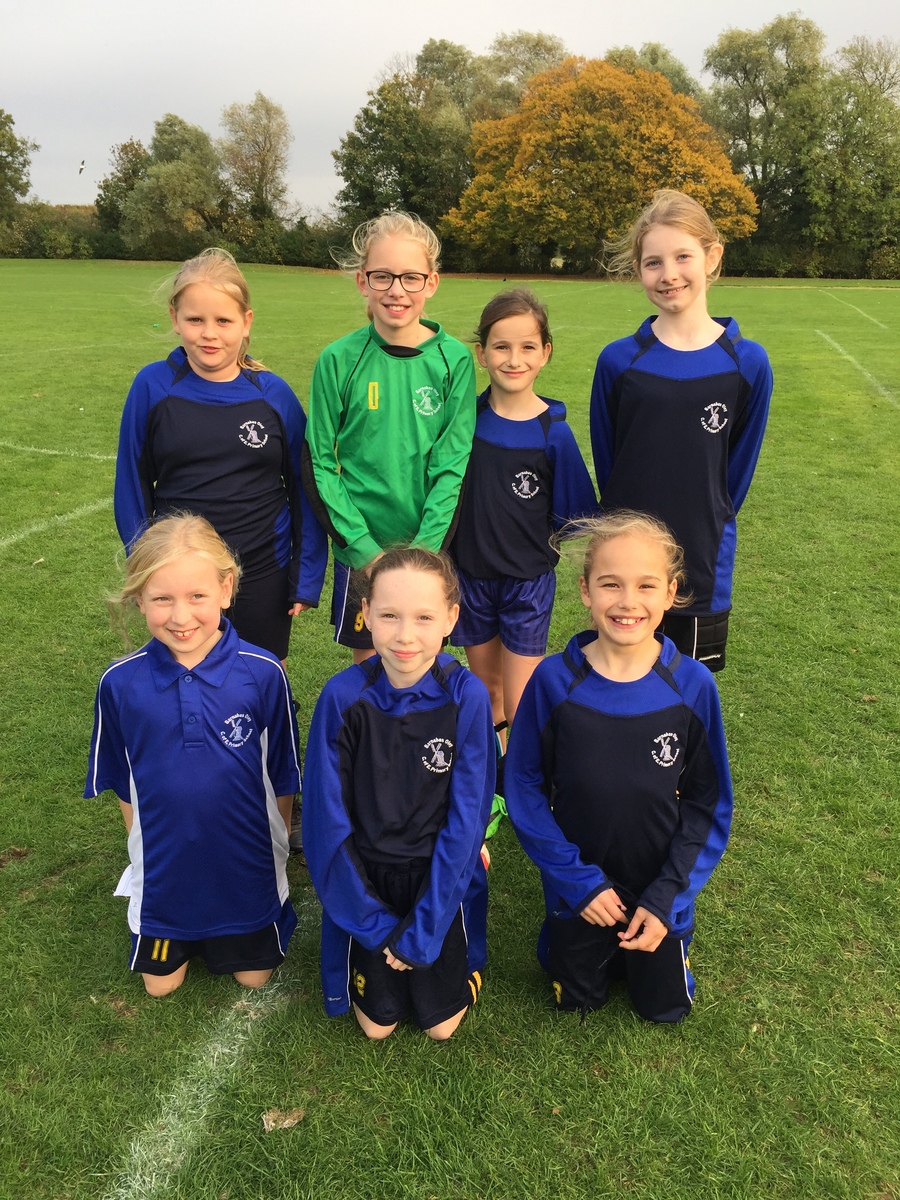 Sporting Achievement - October 2017
Congratulations to our all girls football team. They played their first tournament and came 5th (out of 12 teams). An excellent effort!
Archive Photos
February 2013
On Friday 8th February the Football team played Stukeley Meadows Primary School and won. The final score was 3:1. Congratulations team! We are now through to the next round of the cup.
November 2012
School team win against Great Paxton CoE Primary School
The football team, after the match against Great Paxton CoE Primary School.
We are now through to the next round of the HDSFA Dikenson Cup.
'A' team Autumn Tournament - Saturday 13th October
The A Team took part in their first tournament of the year competing against four other schools. The team played really well together and managed to equal on points for first place, but due to goal difference (of only 1 goal !) picked up second place overall. All team members received a medal.
Our 'B' Team also played their first tournament on Wednesday 17th October at Crosshall Junior School. This was the first time that several players had ever played as a team and they coped very well under the expect coaching of Foxy and Nancy. The team really enjoyed the experience and although they didn't win any medals they are looking forward to their next tournament in the Spring Term.
Football Team 2011
Back to Extra-Curricular page