We Are National Winners!
On 24th April 2018, Mrs Smith, Mrs Whinney and two Year 5 Junior Travel Ambassadors attended the Modeshift National Travel Awards ceremony at the Houses of Parliament, where it was announced that our school was the winner for National Primary School of the Year!
This was a wonderful surprise! We were presented with a trophy, certificate and banner to show off back at school!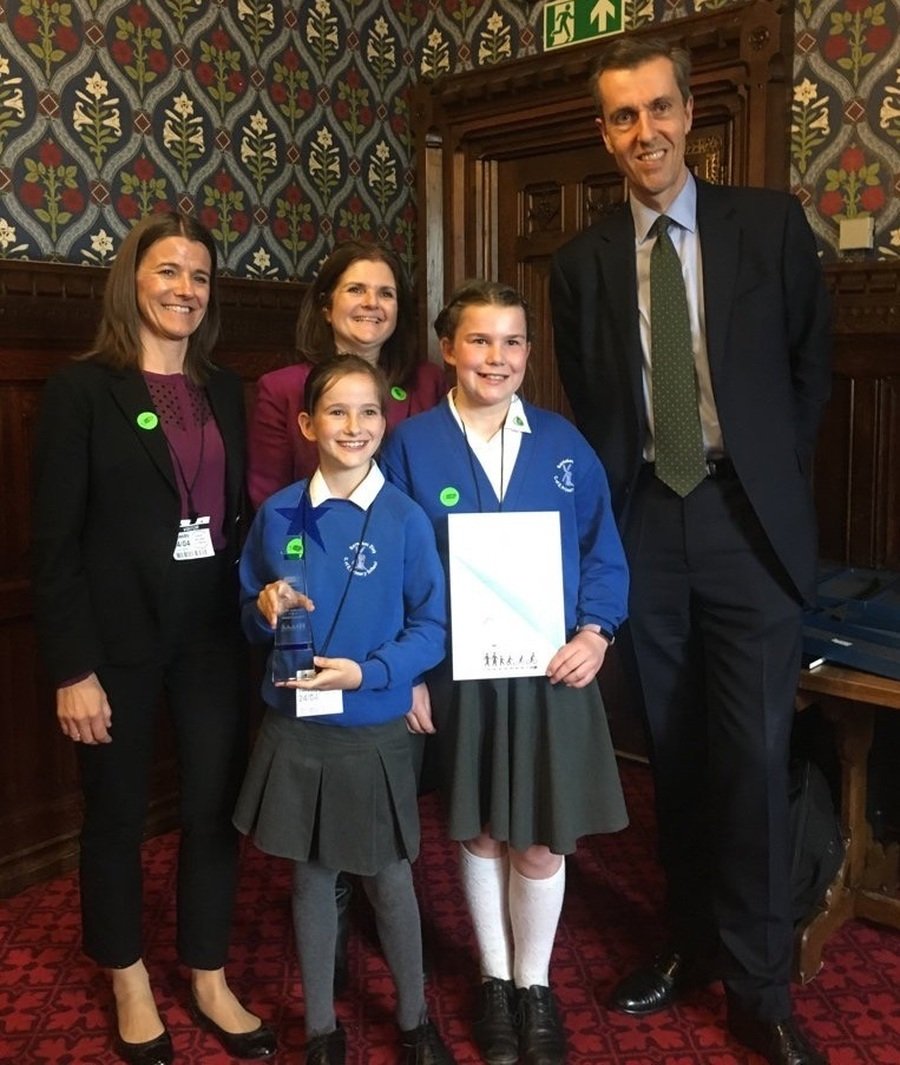 National Winners - How Did We Do It?
Our school was recognised as the National STARS School of the Year for our efforts to increase levels of walking, cycling and other forms of sustainable transport for the journey to school.
Barnabas Oley C of E Primary School, Cambridgeshire

East of England STARS Primary School of the Region

The School Travel Plan Champion Mrs Smith and the Junior Travel Ambassadors (JTA's) have worked together to create a safer environment for walking and scooting to school. This was a challenge as the school is in a conservation area and a rural location. There is very little infrastructure to support walking, scooting or cycling to school. Therefore Mrs Smith and the JTA's focussed their efforts in improving facilities and training to encourage walking and scooting as cycling to school is not practicable for many pupils. Walking levels have increased from 38.2% to 55.0% between the 2014/15 and 2016/17 academic years. Park and Stride has increased from 6.1% to 22.1% in the same period. Car usage has fallen from 44.3% to 9.3%. (Modeshift 2018 Report).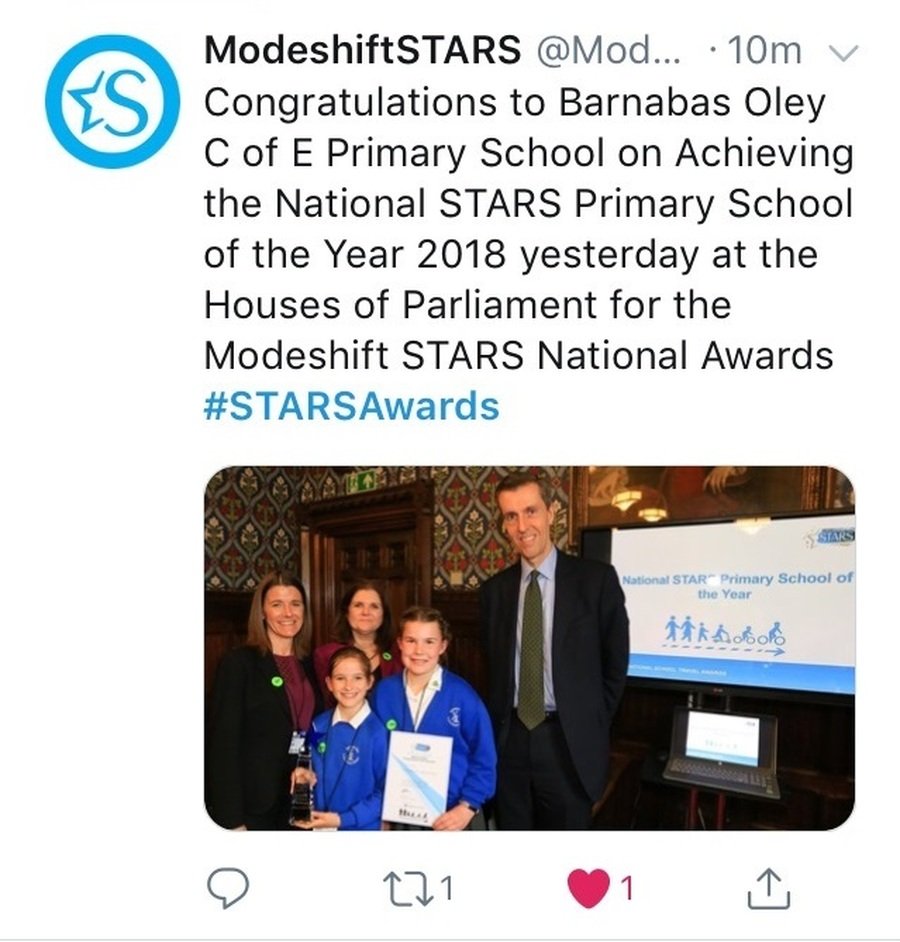 What is Modeshift STARS?
"Modeshift STARS (Sustainable Travel Accreditation and Recognition for Schools) is the national schools awards scheme that has been established to recognise schools that have demonstrated excellence in supporting cycling, walking and other forms of sustainable travel.
The scheme encourages schools across the country to join in a major effort to increase levels of sustainable and active travel in order to improve the health and well-being of children and young people." See also www.modeshiftstars.org
Cambridgeshire County Council New Articles