Foreign Languages
Golden Time
Autumn 2018
Mrs Dorsett's language Golden Time in October was a most enjoyable afternoon; it is hoped that a Christmas themed session can be included in the Golden Time planned for December.
Italian Golden Time
Summer 2018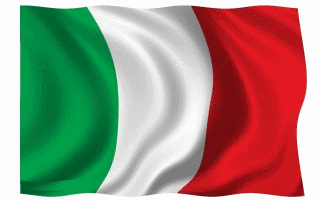 A group of KS2 children enjoyed a very tasty and informative Italian Golden Time in May. To tie in with the current school topic, Healthy Eating, Tomos, from Silver Birch, and his Italian mother presented an interesting mix of activities to help us understand more about Italian food.
We sang along to an Italian song about healthy eating, did a quiz and wordsearch and looked at a variety of foods, putting them into the correct food groups. We were also able to taste a variety of Italian foods – meats, bread, breakfast biscuits and delicious ice creams, in a variety of flavours. I was amazed at how adventurous the children were. Many of them were able to name the foodstuffs and share their eating experiences in Italy whilst on holiday. One pupil, much to his surprise, was able to use his knowledge of international football, to answer some of the food quiz questions. Tomos even treated us to a beautiful rendition of a traditional Italian song. He is growing in confidence each time he helps present a Golden Time. We are very proud of him.
Spanish Golden Time
Spring 2018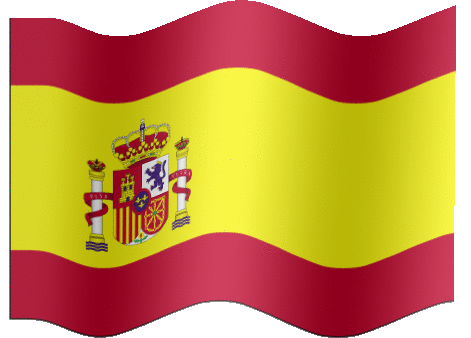 Pupils played a variety of games on the laptops, Spanish board games, a quiz about Spain and they made Spanish Easter cards. They had a great time playing Fling the Teacher, on the Lightbulb Languages website. If they took up the challenge to research the answers for the quiz about Spain, they earned themselves a Housepoint.
French Golden Time
Spring 2018 - 'Fat Tuesday'!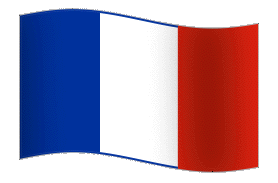 Mrs Dorsett led a French Golden Time, which we cheekily called 'Fat Tuesday' to grab the children's imagination. They were shown a PowerPoint presentation and watched some video clips about Mardi Gras, the French equivalent of our Shrove Tuesday. They learnt about the famous carnivals held in France at this time and then made some amazing masks, similar to those worn at the carnivals.
German Golden Time
Autumn 2017

A group of 15 children of all ages attended the German Golden Time, led by Mrs Kim Dorsett. There was a general introduction to Germany, showing maps and details of the main cities, which opened up a lively discussion amongst the children who had visited the country or had relatives living there. At this point, some of the children shared their knowledge of the language with us, repeating words which they had learnt from German family members. The main theme of the session was school life in Germany and how it differs from or is similar to our own. This was illustrated using a variety of video clips, slides, pictures and discussion, based on Mrs Dorsett's personal experiences when younger. The children discussed, in amazement, how early they would have to get up and eat breakfast in order to get to school for 8.15am, even earlier at some schools, but they did like the idea of finishing school at 1.30pm. Not wearing a school uniform also appealed to them, as you can imagine, as did wearing their slippers as a form of indoor footwear. The adults in the room weren't quite as sure!
Mrs Dorsett brought along a selection of German books, CDs, dictionaries and photos for the children to browse through. There were colouring and activity sheets to complete and everyone made and decorated a Schultüte. In Germany you are presented with a special, cone-shaped bag, called a Schultüte, to celebrate your first day at Primary School. The bag is decorated and inside are lots of little presents, such as toys, sweets, school supplies etc, to wish children good luck at school. As you can see from the photos, the children really enjoyed decorating the cones and we filled them with a ruler, pencil and notebook, which some of them turned into mini German dictionaries.
Italian Golden Time
Spring 2017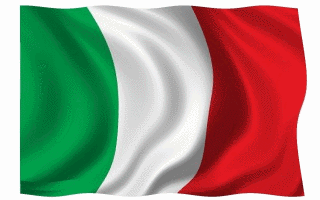 We have once again been very lucky to have had the input from one of our many talented bilingual parents. Tomos Rees' mother kindly gave of her time to prepare and present a fund afternoon of Italian games.
Tomos led the session with his mother, which was a great learning experience for him. They even provided some interesting topic-related information about volcanic activity in Italy. There was a quiz about Italy and everyone left with a medal and a cup!
Spanish Golden Time
Summer 2017
A large group of KS1 pupils made and laminated Spanish calendars, showing the days of the week in Spanish. They learnt the words by singing a song together. Holly and Maple class teachers have now introduced the use of this calendar in the classroom. The children take turns to put up the day of the week and earn a house point by doing so.
Russian Golden Time
Autumn 2016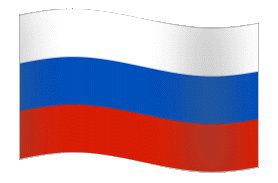 Mrs Dorsett led a Russian Golden Time. She shared an information PowerPoint about Russia and looked at the main places and traditions. The children sang the Russian Alphabet Song and were introduced to the sounds. They all had a go at writing their names in Cyrillic. As an introduction to numbers, they watched a Russian episode of Sesame Street and watched Number Creatures. The children enjoyed some traditional Russian stories. They chose from a range of activities, including looking at Russian souvenirs and books, colouring maps, making Russian Dolls from paper and listening to ballet music. The younger boys particularly liked colouring and writing, while the older girls danced to the classical music!
Italian Golden Time
Summer 2016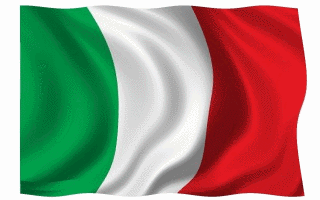 Our very first Italian Golden Time was led by Dr Antonia Orsi and Mrs Pitalis Bliss and was a great success.
Both ladies put a huge amount of their personal time into preparing an interesting and exciting afternoon. The children looked at Italian passports and the Italian flag, which they coloured in to take home, watched a slideshow of beautiful photographs of Italy and sang an Italian song 'Il canto del cucu'.
We all sampled some authentic, delicious Italian foods. At the end of the session they were each presented with a Certificate of Achievement to take home. The afternoon provided an opportunity for the children of both ladies to act at mini-teachers and share some of their own Italian knowledge, which they did with confidence and enthusiasm.
We are very lucky to have such talented parents, who are willing to give of their time and expertise to run clubs and Golden Times, in order to extend the cultural learning of our pupils.
Previous Years' Language Golden Times
Golden Time - October 2015
Golden Time in October was a multilingual affair. Fourteen children came along to help Mrs Jachacy and Mrs Jackson create a multilingual autumn tree for a display. They assembled the tree using pressed leaves and tissue paper. Using prior knowledge and some internet research, they wrote the colour names on the board first and then typed them up using a paint programme on the laptops. Some of them created their own trees to take home using paint to make colourful leaf prints.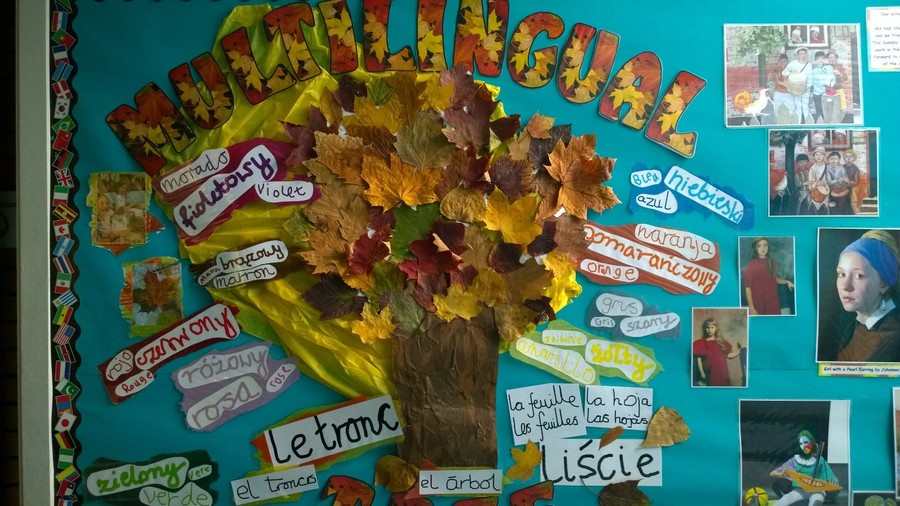 October 2014
For 2014, Language Club will run in blocks of 4-5 weeks per half-term with the emphasis changing every half term.
Last half-term a staggering 24 pupils from Silver Birch signed up to come along and the ICT Suite was buzzing with enthusiasm every Tuesday lunchtime. They took part in a wide range of multilingual activities including board games, quizzes, online activities, making their own powerpoints, e-mailing Polish penfriends and skyping Poland with the help of Mrs Jachacy. At the final session they all took part in a quiz about the Spanish language and culture and were each rewarded with a Spanish pencil.
Next half-term will be Latin Club, led by Mrs McRitchie-Pratt. The aim is to encompass all aspects of Roman culture. Although the children will be taught to read and speak some Latin, we will not sit and chant declensions. Instead we will find out about the Roman civilisation – what they ate, what they believed, what school was like. In the club sessions they will have the opportunity to hear Roman myths, to learn about Roman numerals and to do Roman maths, to find out about the Latin roots behind many of our words, including those behind Harry Potter's spells. In the run up to Christmas we will learn some carols in Latin and make Roman-style Christmas cards.
This Golden Time gave a group of ten pupils the opportunity to be archaeologists for the afternoon. They were given the broken cardboard pieces representing an amphora, a tall ancient Greek or Roman jug, which they had to assemble like a jigsaw, with one piece missing. They then drew to scale what the jug would have looked like in its complete form many years ago. As you can see from the photographs and drawings below the children were completely engaged in the task and the results were amazing.
March 2014
During March at Language Club, two pupils created a story in French. They typed it up, added illustrations and made it into a book. It took a number of weeks to complete. Read their exciting story here!
In Golden Time this half term, a group of children learnt all about Easter in Poland. They now know how to say Happy Easter in Polish:
Wesołych Świąt
Wesolych Swiat means joyous holiday. They all learnt about the Polish traditions leading up to Easter and on Easter Sunday.
Everyone decorated an egg with wool and seeds, which looked really beautiful, as you can see from the photographs. The children particularly liked learning about Easter Monday, which is called 'Wet Monday' in Poland, when boys try to drench girls by throwing water over them!
More Visitors - 10th June 2013
On June 10th 2013, another group of Language Leaders visited us from Longsands Academy to teach Spanish to our Year 4 pupils. They led an hour-long lesson and covered the topic of sport. This was a great learning experience for all the children involved.
MFL Golden Time
The MFL Golden Time in now well establised and in May 2013, a group of ten Language Leaders came from Longsands Academy in St Neots and taught a group of children all about pets in French, German and Spanish.
In the Spring Term 2013, the children have had a chance to experience Polish, French, Spanish and German in Golden Time. They have learned how to meet and greet friends in Polish, how to count to 10 and parts of the body in German and all about Mardi Gras, Easter and April Fool's Day in France.
Photos from Easter Golden Time 2013
Poisson d'avril - April Fools' Day (2013)
In France, children and adults traditionally tack paper fishes on each other's back as a trick and shout "April fish!".
Photo to follow
Mardi Gras (2013)
We celebrated Mardi Gras by eating crèpes and sampling a variety of French food.
---