Physical Education (PE)
Aims
The national curriculum for physical education aims to ensure that all Barnabas Oley pupils:
develop competence to excel in a broad range of physical activities
are physically active for sustained periods of time
engage in competitive sports and activities
lead healthy, active lives
Competition is heating up here at Barnabas Oley. We have recently competed in a Netball tournament where both teams qualified for the finals in a few weeks time. Unfortunately, the weather has been working against us all and as a result a cross country run was cancelled at Milton Park due to the snow and sadly this week, a tag rugby tournament was cancelled due to a water logged pitch. Both events are being rescheduled for after Easter and then we will endeavor to be there!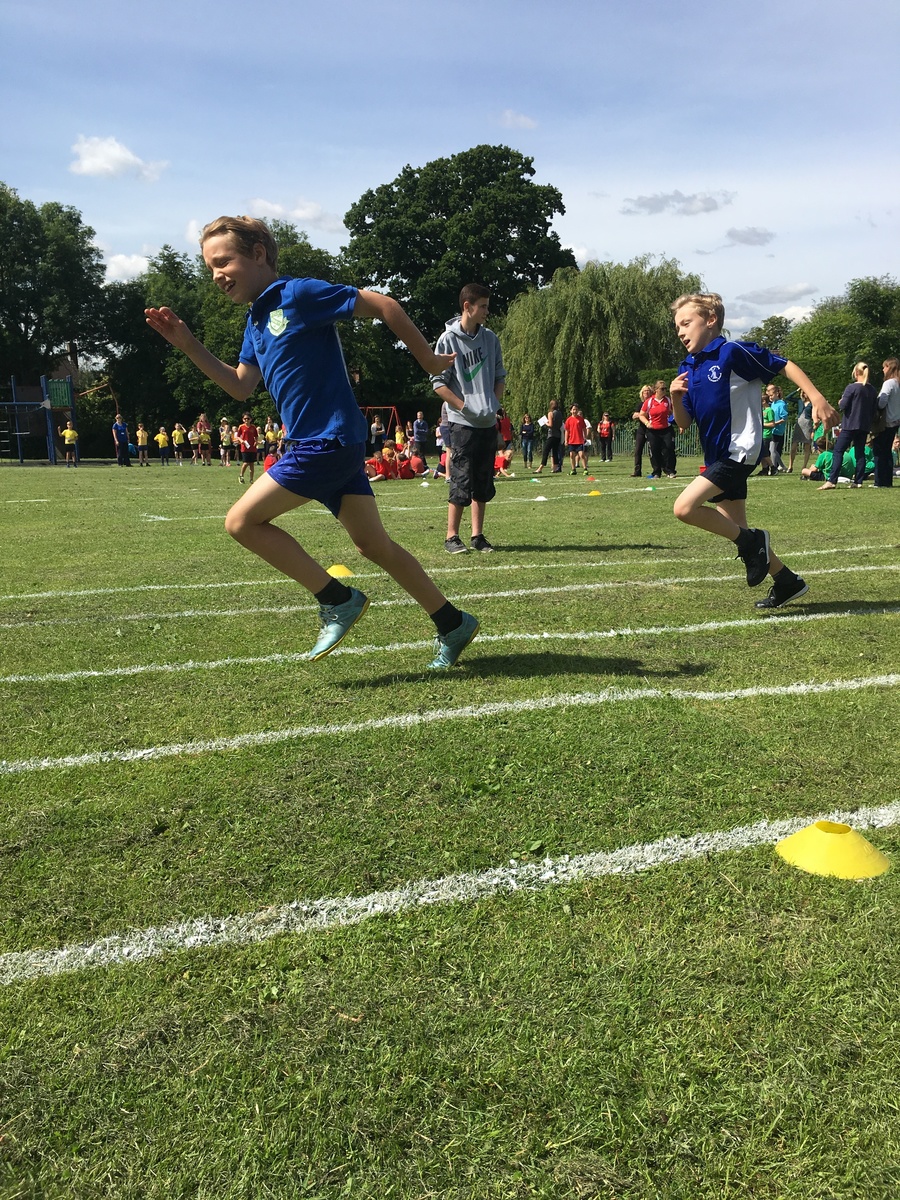 National Curriculum Requirements
In Key Stage One, Barnabas Oley pupils are taught to:
master basic movements including running, jumping, throwing and catching, as well as developing balance, agility and co-ordination, and begin to apply these in a range of activities
participate in team games, developing simple tactics for attacking and defending
perform dances using simple movement patterns
In Key Stage Two, Barnabas Oley pupils are taught to:
use running, jumping, throwing and catching in isolation and in combination
play competitive games, modified where appropriate [for example, badminton, basketball, cricket, football, hockey, netball, rounders and tennis], and apply basic principles suitable for attacking and defending
develop flexibility, strength, technique, control and balance [for example, through athletics and gymnastics]
perform dances using a range of movement patterns
take part in outdoor and adventurous activity challenges both individually and within a team
compare their performances with previous ones and demonstrate improvement to achieve their personal best
Swimming and Water Safety
Barnabas Oley pupils are taught to:
swim competently, confidently and proficiently over a distance of at least 25 metres
use a range of strokes effectively [for example, front crawl, backstroke and breaststroke]
perform safe self-rescue in different water-based situations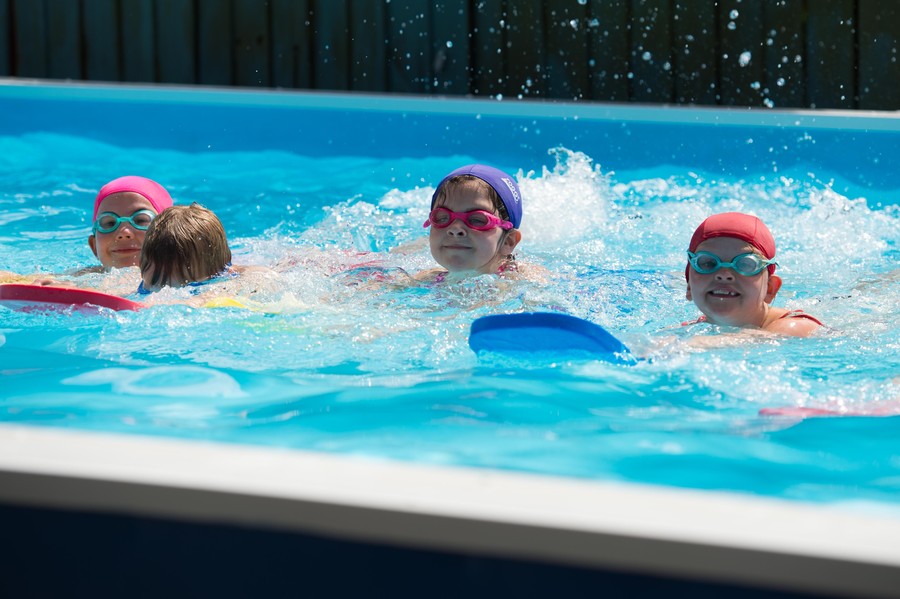 Further School Information
Just in! The school is to receive additional funding for sports equipment! Watch this space for more information!
This year we aim to introduce new sports activities across the school, including Boccia and Lacrosse.
Physical education at Barnabas Oley, takes place in the fully equipped hall and involves gymnastic skills as well as floor and apparatus work. The children also learn games skills and are involved in creative dance. Games lessons for older children take place outside and the children learn co-operative skills appropriate to team games.
Our heated learner swimming pool is normally used during the summer term. In swimming lessons we aim to increase water confidence, develop strokes and improve water safety skills. All members of staff are qualified in resuscitation techniques. We seek the support of parents for our swimming lessons and all helpers undertake an annual resuscitation course held late in the spring term.
Every other year, the school has an active healthy week.
KS2 children attend a variety of competitive sporting events during the year, these include:- football, cricket and netball matches, Priory Park cross country and athletics.
There are also clubs to support the learning of skills for these sports; football, netball and Premier Sport. See our Extra Curricular page for more details on clubs and sporting achievements.