Barnabas Bugle – 14 July 2023
Barnabas Bugle – 14 July 2023
14 July 2023 (by admin)
You can view pupils' work in our latest edition of the Barnabas Bugle!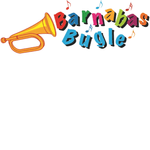 We're aware of how important it is to find ways to connect with our parents and keep you informed of what is happening in school.
Ordinarily we love the opportunity to invite you into school to look at your child's work, be involved in any curriculum events and just to get to know you all – especially our new families.
However, to keep our whole community safe, we thought it would be a great opportunity to bring some of the children's work to you through our popular editions of the Barnabas Bugle.
We aim to produce a monthly edition as well as our fortnightly newsletters.

Sit back and enjoy!

Mrs Downes, Headteacher