Reading
National Curriculum Requirements
By the end of Key Stage One, Barnabas Oley pupils should be able to:
Making inferences
Make simple and general inferences based on the text
Make simple and general predictions based on the text
Comprehension
Identify the meaning of vocabulary in context
Identify sequences of events in a range of straightforward texts
Identify how information is related and/or organised within texts
Provide simple explanations for:
The significance of titles in fiction and non-fiction texts
Events and characters' actions
Key information
Retrieve details from fiction and non-fiction to demonstrate understanding of character, events and information
Language for effect
Identify simple and recurring literary language
By the end of Key Stage Two, Barnabas Oley pupils should be able to:
Themes and conventions
Accurately identify the features, themes and conventions of a range of fiction
Accurately identify the features, themes and conventions of a range of non-fiction text types and forms
Draw on evidence within texts to explain how themes emerge and conventions are applied in a range of genres and conventions of fiction and non-fiction
Making inferences
Make developed inferences drawing on evidence from the text
Explain and justify inferences, providing evidence from the text to support reasoning
Make developed predictions that are securely rooted in the text
Comprehension
Show an understanding of the meaning of vocabulary in context
Accurately and selectively summarise main ideas, events, characters and information in fiction and non-fiction texts
Identify language, structural and presentational features used in texts
Provide developed explanation for key information and events and characters' actions and motivations
Provide straightforward explanations for the purpose of the language, structure and presentation of texts
Retrieve key details and quotations from fiction and non-fiction to demonstrate understanding of character, events and information
Make accurate and appropriate comparisons within texts
Correctly distinguish between statements of fact and opinion
Language for effect
Identify a range of figurative language
Explain the effect of figurative language
Further School Information
A positive approach to reading is essential to ensure success, and at Barnabas Oley, we use a variety of techniques and materials to achieve this, including the Letters and Sounds phonics scheme. As the children progress through the early stages of reading they will develop fluency and understanding. Reading is increasingly taught through guided reading groups rather than individually.
We expect the children to become confident readers and to enjoy reading for entertainment, for interest and for information. They will also appreciate the importance of reading for learning in other areas of the curriculum.
A wide variety of contemporary literature is used in a structured framework throughout the school and the children are taught to value and care for books.
Parental involvement in reading is encouraged, particularly to support individual reading. Children will have books sent home with them regularly.
We hold an annual Book Fair during Book Week which offers the opportunity to purchase good quality books.
Phonics
We begin teaching reading and writing by following the Letters and Sounds Scheme. All children take part in daily phonics sessions where they learn to read and write new sounds (phonemes) through a variety of fun activities. Following this the children start to practice blending the sounds together to read words (e.g. t - a - p says tap) and segment them into their individual sounds to support the writing of these words (e.g. sounding out tap as t a p).
Children will also begin to recognise a range of common, or 'high frequency' words and will be able to spell some of them. Some of these words, e.g. mum, am, in, cat, at, got, are words that they will be able to 'sound out'. Others they will learn as 'sight words', or 'tricky' words, e.g. the, said, they, was. As the children move into KS1 they will being to practice spelling these 'tricky' words.
Year 1 Phonics Screening Check
The screening will take place sometime in June. The children cannot retake the test at any other time so it is very important your child is in school during this week.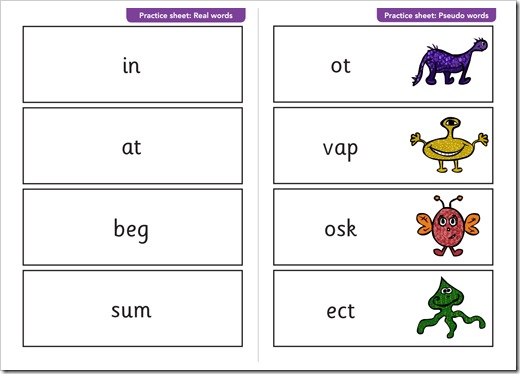 Presentation for Parents on Literacy and Year 1 Phonics Test - coming soon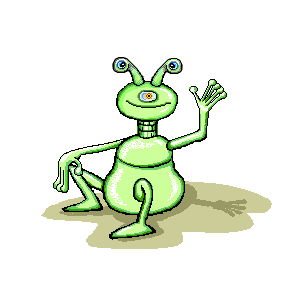 Alien versus real words presentation - coming soon
Book Week
Book Week is a yearly school event that includes many learning enrichment opportunities for pupils, helping them to celebrate books and reading. Each Book Week has a theme; in 2016 the theme was 'Festival of the Imagination' and in 2017 it was the books of Roald Dahl. Many of the week's activities are based around the set theme.
The school's Book Week activities include:
Dress-up Day – pupils and staff come to school dressed as their favourite book character.
Book-Buddies – every day pupils pair up with children from other year groups to share books and read aloud to each other.
Parents are invited to come into school and share their favourite childhood reads with the pupils.
The Travelling Book Fair comes to school, allowing families to purchase new books.
Pupils were often asked to donate their unwanted books to support children's charities.
An inter-form or pupil book quiz takes, sometimes as part of assembly.
Book Buddies
Year 6 and Reception pupils reading together.
Our New Library
Our school has been very fortunate to receive a legacy donation from local resident, Mr Noor Hussain. The kind donation has been used to provide a much-needed re-vamp to our school library. Not only have we been able to purchase new shelving and furniture but our pupils now have a light, airy and relaxing environment from them to continue enjoying their love of reading.
The library was opened to pupils on 17th July 2018 and the photos below show our library before and after the refurbishment.