Religious Education at Our School
At Barnabas Oley, we follow the Cambridgeshire Agreed Syllabus, it forms the legal basis for Religious Education. At KS1 and KS2, 50% of the syllabus will be core units and 50% will be school-designed units.
It is a legal requirement for pupils to have opportunities to learn about the principal religions in the UK. In Cambridgeshire, the requirements for religions and beliefs to be studied are:
EYFS Christianity and other religions or belief systems represented in the school and local area.
KS1 Christianity and Sikhism (four core units on Christianity and two on Sikhism plus six school-designed units).
Lower KS2 Christianity and Judaism and Islam (four core units on Christianity and one on Judaism, one on Islam plus six school designed units).
Upper KS2 Christianity and Hinduism and Buddhism (four core units on Christianity, one on Hinduism and one on Buddhism plus six school-designed units).
Please see below the RE Curriculum Plans and topics for all key stages.
Further School Information
RE Challenge - January 2020
Coming out of her RE lesson yesterday, a pupil from Willow class said, "My brain was working as hard as it probably could!" At Barnabas Oley this is what we love to hear! Here are some RE Challenge Cards designed to really get you thinking. They are all very puzzling but I have colour-coded them to show which I think are the trickiest. The amber ones are tricky, the green ones are trickier and the purple ones perhaps the trickiest of all. I definitely don't have all the answers! Please choose the ones you find interesting and have a go. Answers can be presented however you choose. Feel free to discuss the questions with friends and family. See the example below. There will be house points on offer for great thinking and we would love to share some of your ideas on this website.
RE Challenge Example
Wonder Walks
We are making more space for reflection and prayer by going on "Wonder Walks" around Great Gransden. Willow Class produced some wonderful prayers of thanks and beautiful artwork inspired by their walk. See the Willow Class blog on their class page.

This article was written by our RE Subject Leader, Ms Ostler. It was published in the autumn 2017 edition of RE Today (a magazine for teachers of RE and other people with a special interest in the subject). It tells readers about a scheme of work that Ms Ostler designed for our Cedar and Silver Birch classes and shares lots of the pupils' great ideas. Read article.
Class Learning
Spirited Arts 2019
This summer, we have been exploring the questions, "What is a pilgrim?" and "What guides us on the journey of life?" Willow Class went on rather rainy mini pilgrimage from Great Gransden to Little Gransden. Cedar class questioned Rev. Blanchflower about her own experiences. She spoke about encountering the "thinness of spaces", exploring places where the separation between Heaven and Earth feels less distinct. We thought hard about pilgrimage as a time of transformation and healing.
Selecting the 10 pieces of work to be entered into the official competition was as tricky as ever. Congratulations to: Molly, Jenna, Tomos, Lily, Fred, Matthew, Max, Fin, Thomas and Harry who are our "top 10".
Twisted Minds
My artwork shows a young girl and all her thoughts tangled around her. If you look closely you can see a smaller version of the girl in the string. A pilgrimage can be a journey inside and not a physical journey.
Molly
"Ahhhhh"
My collage is of my grandma's lake. I have made this because it reminds me of peace and if I were on a pilgrimage I would probably go on a boat because it makes me feel calm. I wouldn't be worried. Sikhs go to the Golden Temple which is very beautiful and the water would make me feel calm. Pilgrims might go in the water to feel calmer and "ahhhhh".
Harry
Talking to God
We went on a mini pilgrimage walking from school to Little Gransden Church and Great Gransden Church. We had some quiet time which was very nice and peaceful. People go on pilgrimages to pray to God and Jesus. Churches and mountains are peaceful places. God can talk to you in private then. Even if you are not a believer you can still go.
Max
Spirited Arts 2018
Following the success of Jenna Whinney and Isabella Morretto in last year's Spirited Arts competition, we submitted another wonderful set of entries this year.
We explored the questions, "What is peace?" and "Where can we find peace?"
Here are two examples of our students' creative thinking.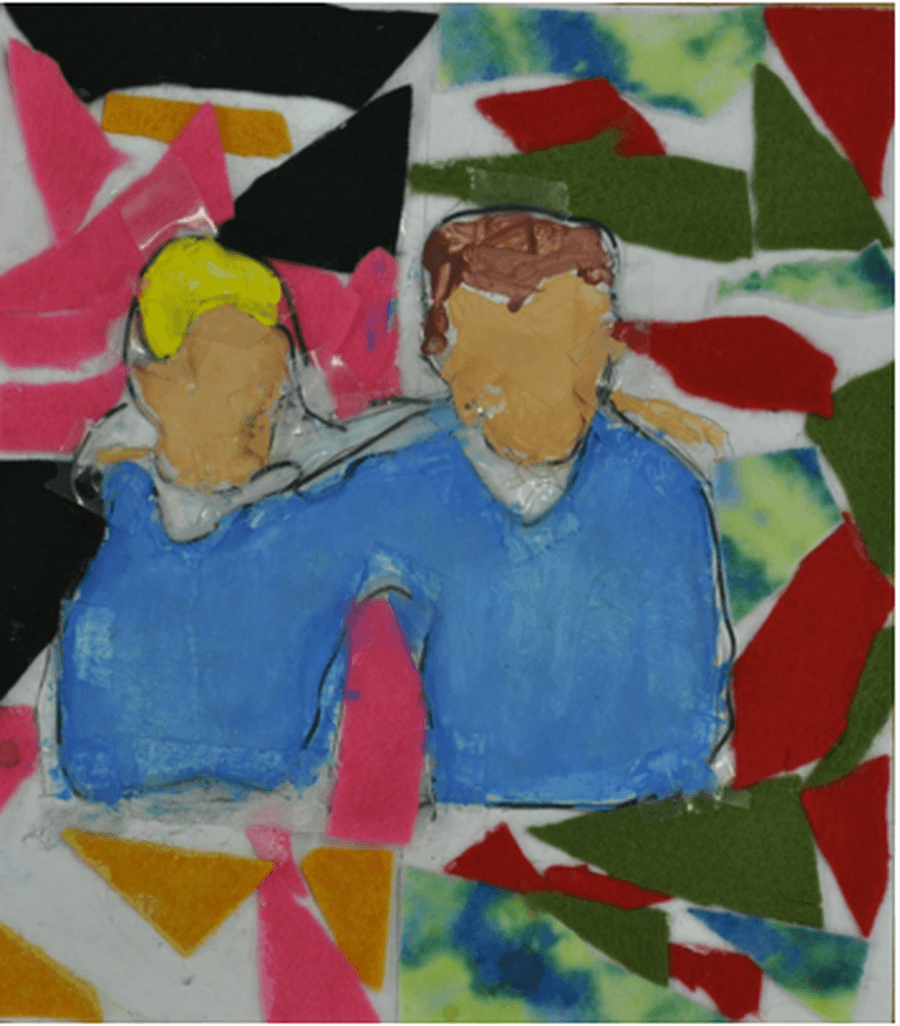 Friendship

My friend brings me peace because he is very kind and helps me when I am stuck. He makes me feel grateful. This links to Mother Teresa's quote, "Peace begins with a smile," which means a smile can make you laugh and change how you feel.

Rylee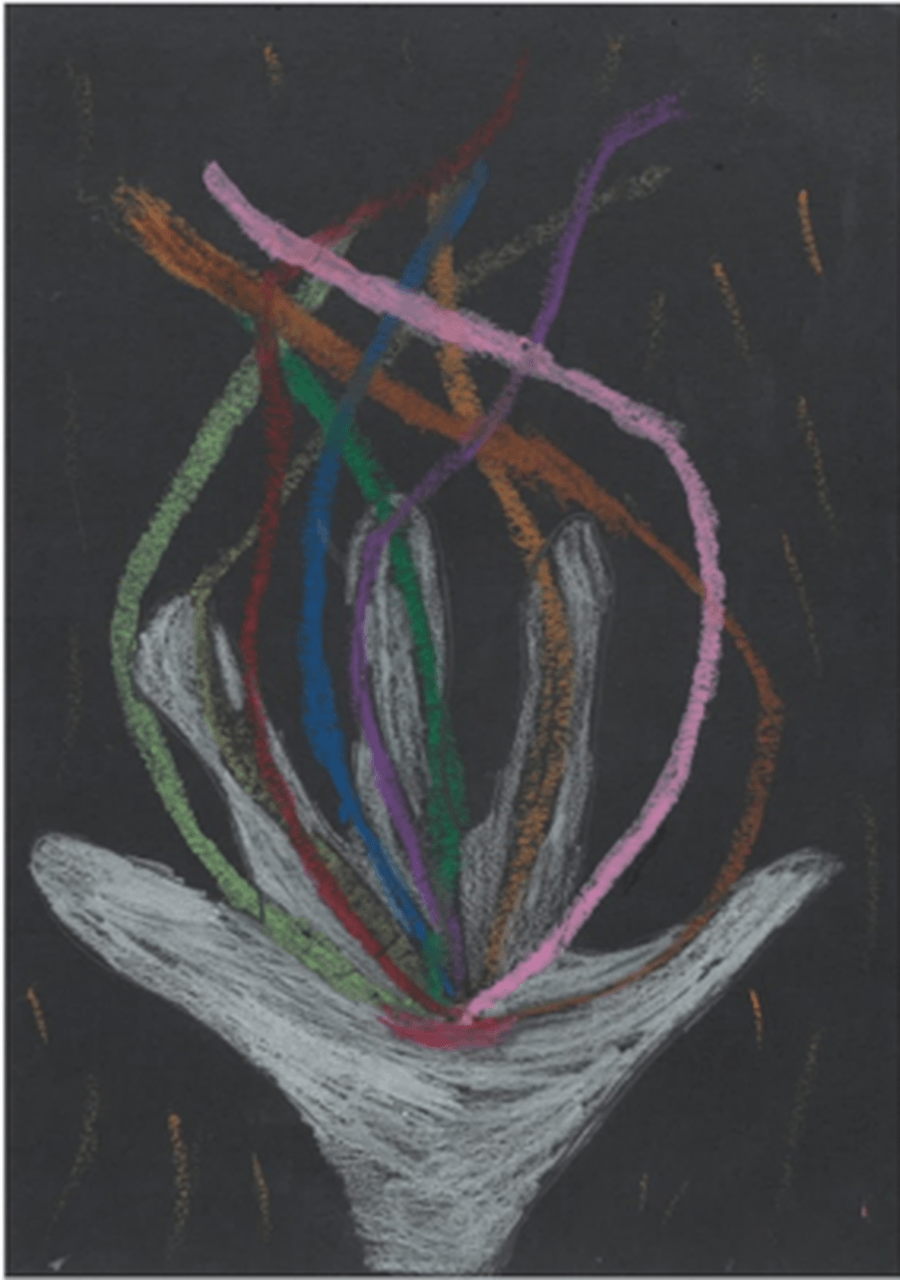 God is Always Watching

My picture is a fire like the burning bush in the story of Moses. That hand is God's hand to show that he can overpower fire. The red splats are to represent the blood of Jesus. God is bringing peace down slowly so when it arrives it will be perfect.

Katherine
Spring 2018 - What did Jesus do to save human beings?
Students in Cedar and Silver Birch are investigating the significance of the last week of Jesus' life. We have discussed who might have been responsible for Jesus' death and why Christians might see Jesus' death as a sacrifice. Students were given the chance to reflect on their own lives. They were invited to write or draw something that they felt sorry or worried about. We then shredded these pieces of paper and thought about why some people might find this kind of exercise helpful. Some children commented that this was a way to "get rid of" your worries and turn them to "dust".
"When I shredded my paper, I felt my worry was gone like I didn't need to worry about my worry any more."
A Jewish Visitor
On 11 January 2017, we had a Jewish visitor come to Silver Birch and Cedar. He was called Mr Gee. He was young and wore a skull cap. He told us about his skull cap which male Jews wear all through the day to connect the heart and head. He brought in his prayer shawl that he wears when he goes to synagogue to pray. He also showed us his tefillin which are small black boxes that contain the most important Jewish prayer – the Shema. It was very interesting to learn about Jewish customs from a Jew. (Charlie Lake – Cedar Year 5)
The children asked some very thoughtful questions such as:
Is Anne Frank your hero?
What was it like growing up in a Christian country?
Are your family offended by Hitler?
What is your favourite festival?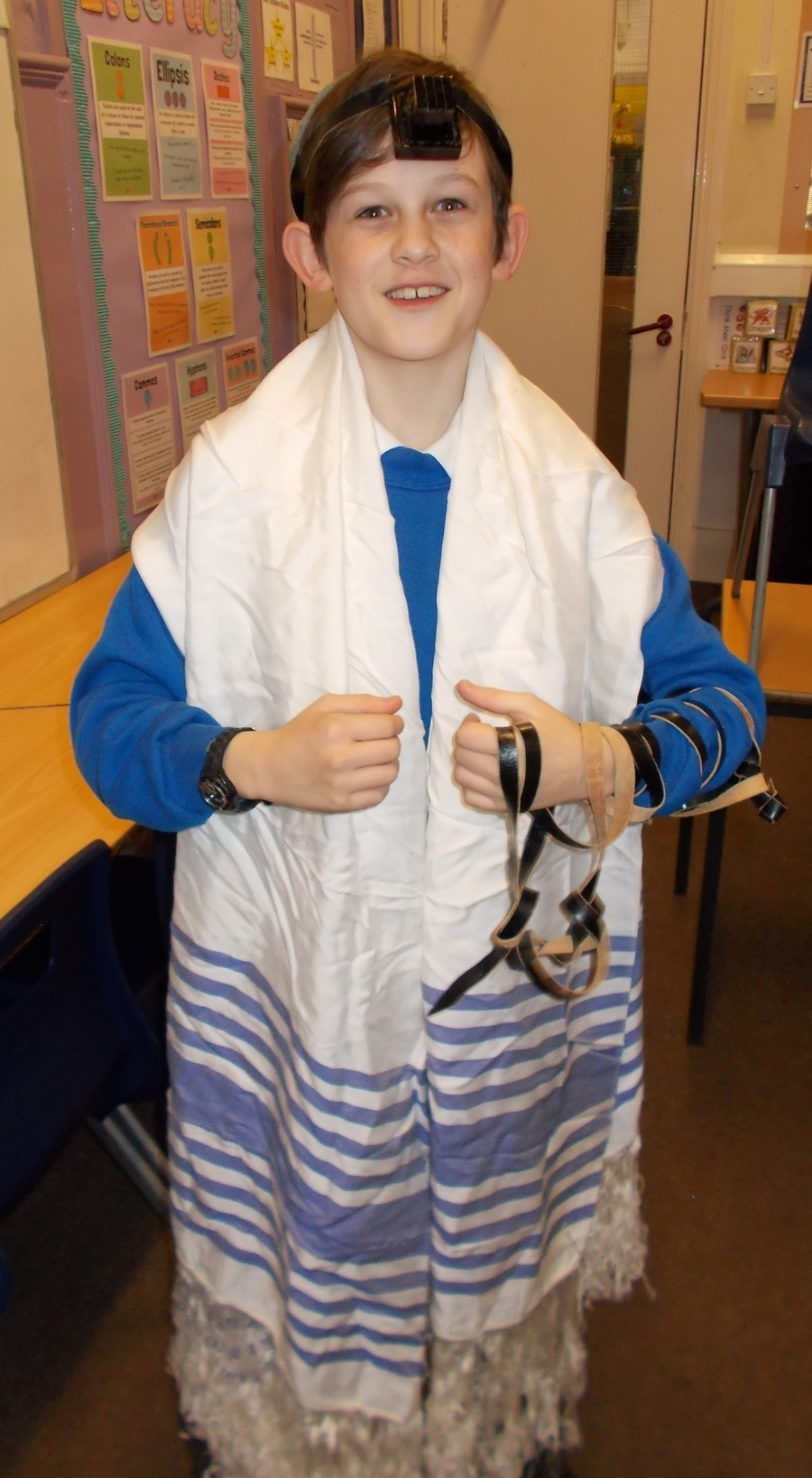 Useful Links
Espresso - Holly class might look at the Celebrations themes with games to play and short films to watch, KS1 children could find out about different faiths and KS2 children might like to explore the Easter Story.